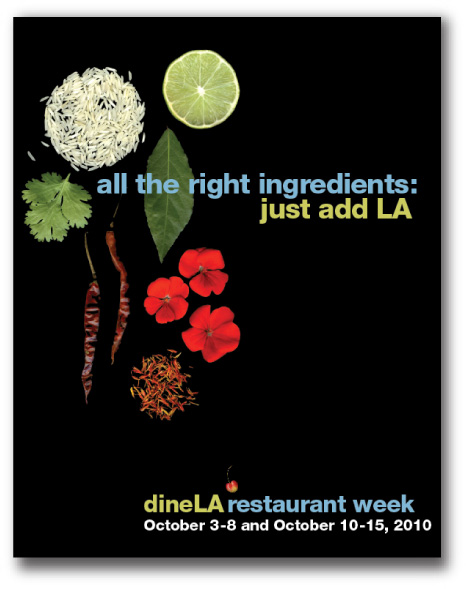 The DineLA Restaurant Week campaign for the Los Angeles Convention and Visitors Bureau encompassed motion, digital, and print graphics for a broad spectrum of media outlets.

The event imagery, branding and messaging was adapted and reused for the subsequent year.
photography: susan burks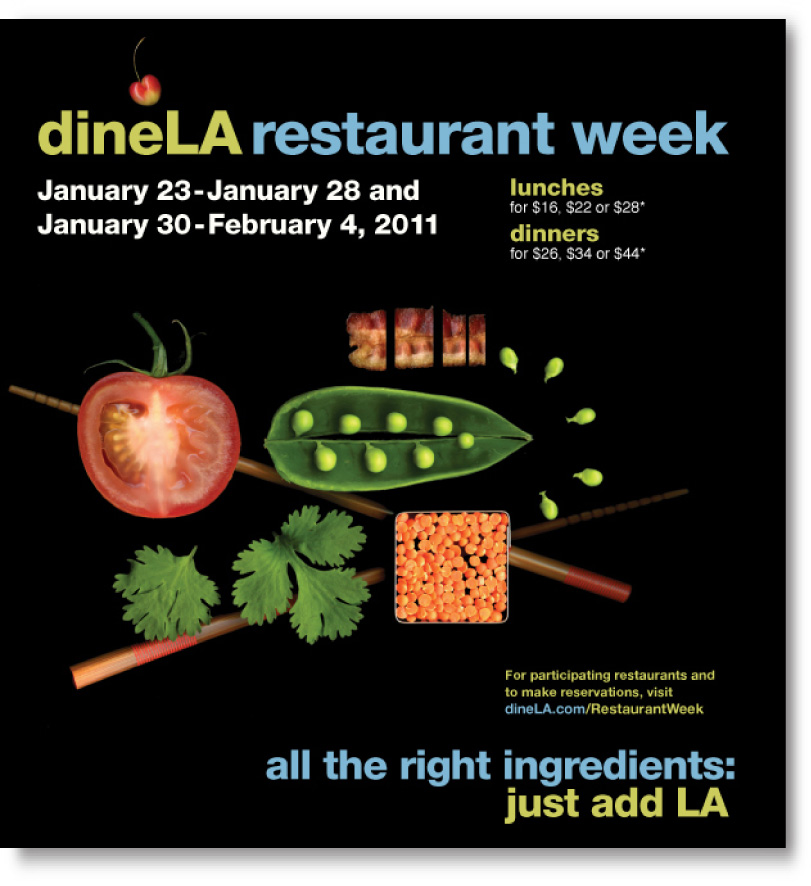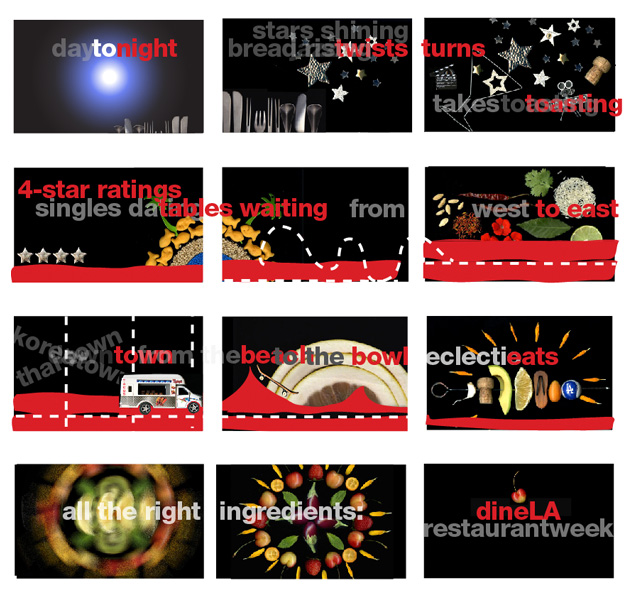 An early storyboard for the event commercial shows the journey from west to east, from the beach to the (Hollywood) Bowl. Los Angeles cuisine is a series of eclectic intersections using a mash-up of fresh ingredients from local cultures. The final commercial can be seen here.

Below is a intitial assessment of the project messaging and idea mapping. Our role included concept development and copywriting.