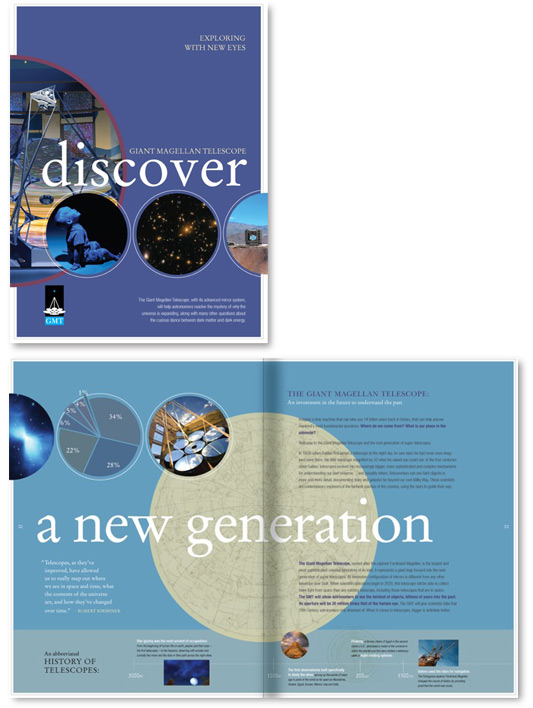 We designed the organization's logo and website, a development brochure to raise awareness of the project, and numerous communication materials for astronomy conferences and scientific community gatherings worldwide.
telescope renderings: todd mason
website development: analogPixel
telescope photography: yuri beletsky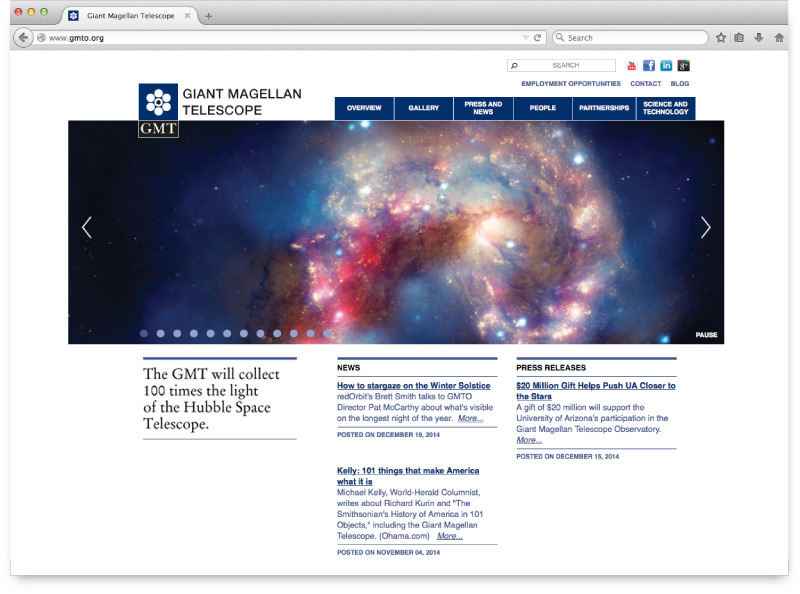 Since 2010, we have worked with scientisits and astronomers to communicate the importance of the Giant Magellan Telescope. Projects for the organization range from simple invitations to complex websites.