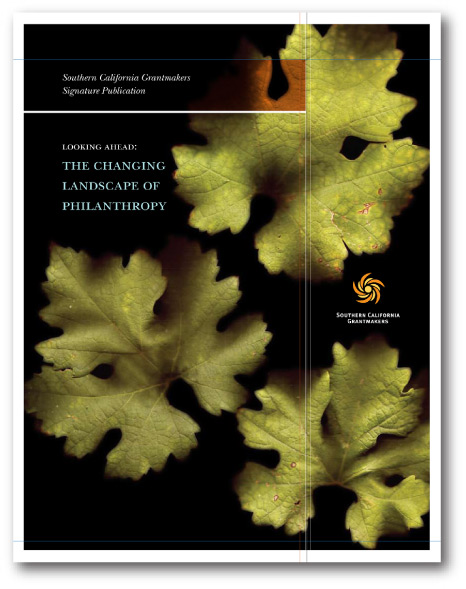 Looking Ahead: The Changing Landscape of Philanthropy is Southern California Grantmakers' signature publication. It explores recent trends in the philanthropic field and provides forecasting and perspectives from industry leaders on emerging intersections between philanthropy and the public and nonprofit sectors.
photography: susan burks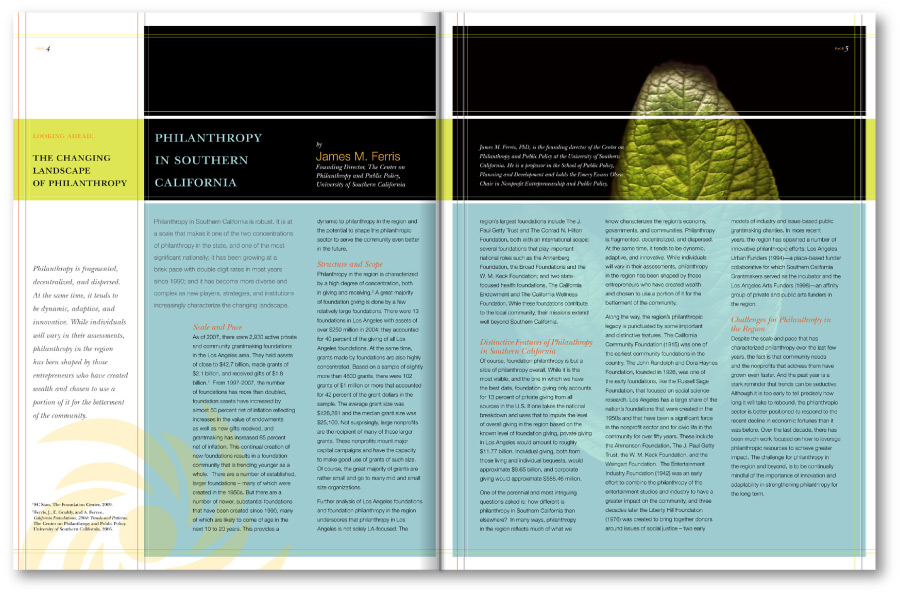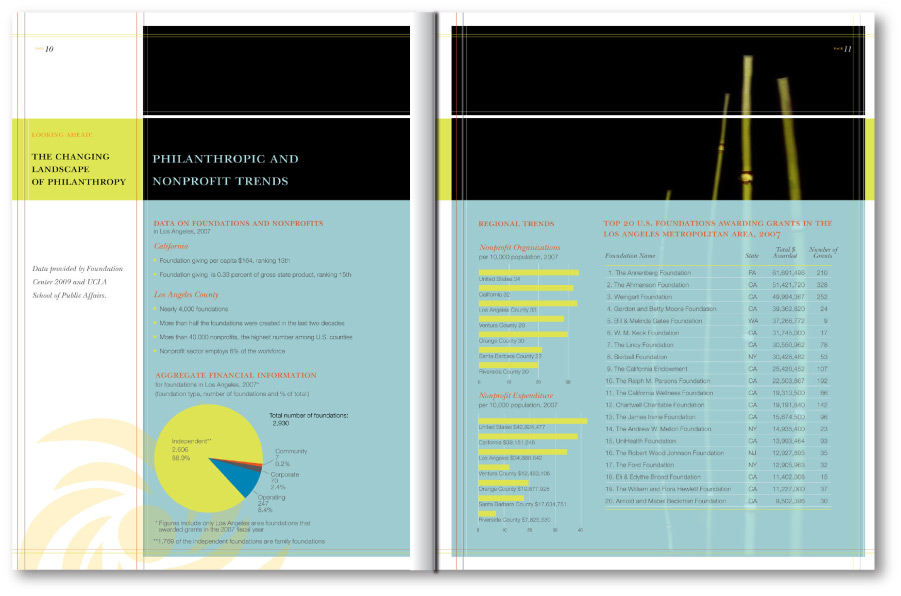 Projects for Southern California Grantmakers include annual leadership conference print an digital promotions and reports to the community.